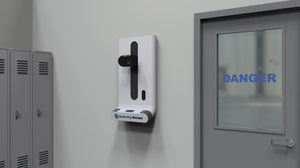 SafetyScan 2.0 Impairment Screener
"Measure + Manage + Minimize™ Workplace Impairment Risk"
SafetyScan 2.0 Impairment Screener detects psychomotor impairment by alcohol, drugs and cognitive fatigue.
Features:
30 second test
instant result "Pass or Refer"
non-invasive eye tracking
respects worker privacy
results can't be faked or gamed
validated by major research labs
field tested by demanding customers
system can be rented, leased or purchased.
Contact Us  to start making your workplace safer.